ROBOT CELLS FOR MACHINE TOOLS
30 April 2021
RITM magazine, Issue 4 2021
---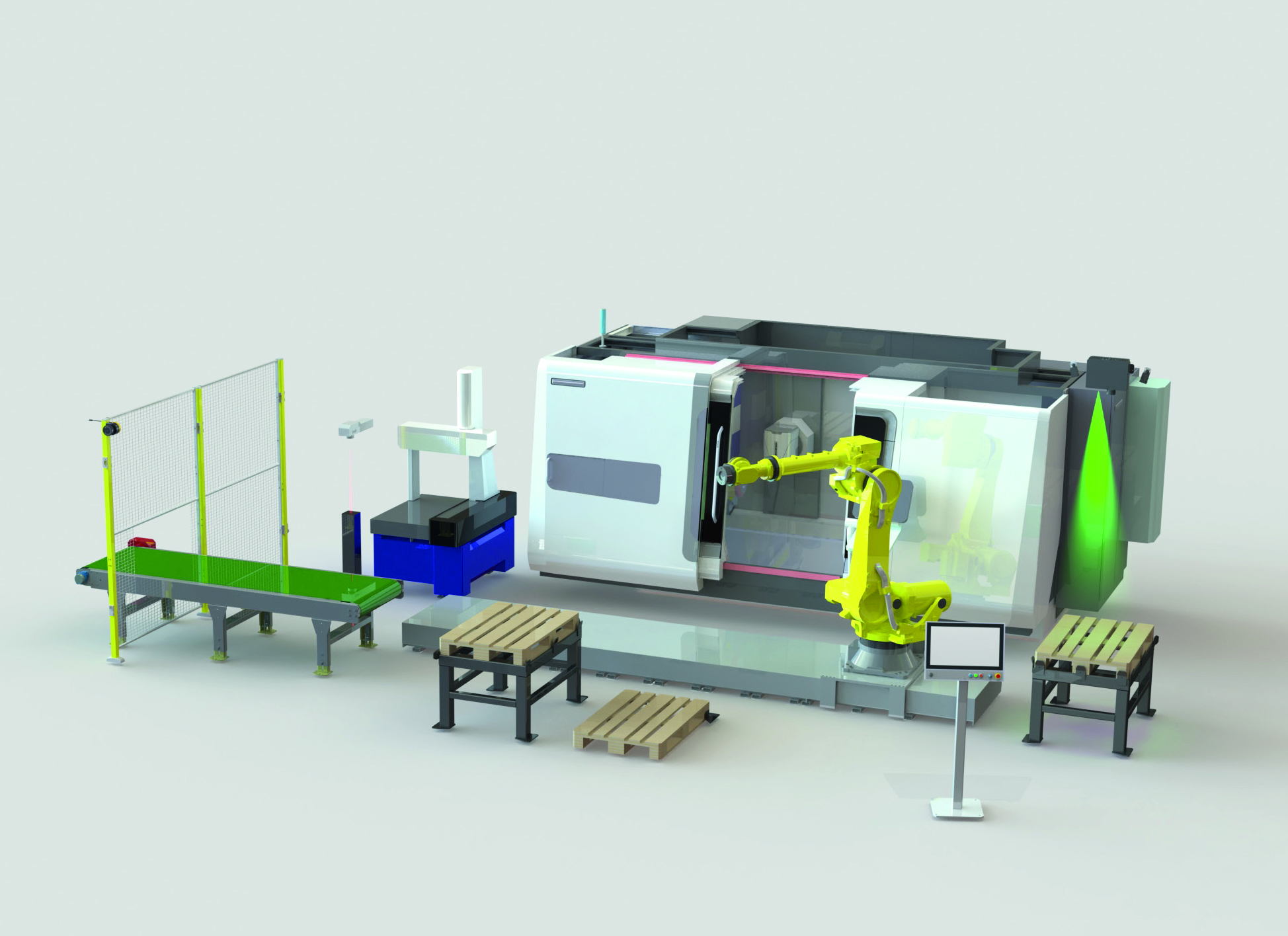 Pumori Robotics cells are customizable, and they redefine the efficiency of machine tools.
Pumori-North-West develops and implements custom-designed ready-made automated solutions, ranging from automation of a single machine to a complete production line.
The robot places raw parts into the machine and takes out the finished ones onto a platform or a conveyor. After a specified time, the robot carries the products to the measuring or laser-marking station. The grip design is tailored for each product.
Safety is maintained with the aid of scanners, a light barrier, and guards, facilitating operation.
Laser marking is an efficient method of quick indelible marking without labels and manual labor.
The measuring station inspects the quality and tolerances. The checks ensue either at random or at regular intervals.
Using the grips/3D camera, the robot recognizes individual pieces and takes them from the pallet, even if they are scattered around.
The user interface contributes to increasing efficiency. It is simple, easy to use, and fully adapted to the user's needs. Parametric control facilitates programming of new products and cuts time consumption for adjustment. The touchscreen is operable under production conditions.
We invite you to our booth in the Metalloobrabotka Fair with some of our automation solutions displayed.
Pumori-North-West Ltd.
Automation Department
+7 (812) 670-70-26
marketing@pumorinw.ru, www.pumorinw.ru