Pumori-North-West launches cooperation with a major manufacturer of bandsaw machines
26 February 2020
Pumori-North-West from St. Petersburg has a new partner: IMET, an Italian manufacturer of band-sawing and circular-sawing machines, valued all over the world for their versatility and quality.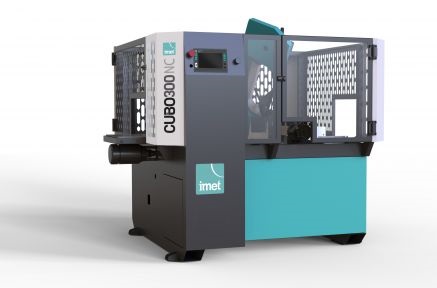 The company has been in the market since 1968. It constantly invests its resources in the developments meeting more and more sophisticated demands of its customers and, at the same time, fully complying with the exacting safety and environment standards. With this aim in view, IMET particularly concentrates on:
• precision of workmanship;
• rigidity in assembly and operation;
• involving global leaders in manufacture of components of the machines;
• accurate assembly.
At present, Pumori-North-West is IMET's exclusive dealer in the Russian Federation. You can find IMET's products on the website of Pumori-North-West: https://pumorinw.ru/company/partners/imet/
Some products of IMET will be exhibited on the stand of Pumori-North-West in the Metalloobrabotka Fair (25–29 May 2020, Krasnaya Presnya Expocentre, booth 3D60).