Pumori-Sport reduces the weight of power trainers by a factor of 5 without loss of efficiency
15 January 2020
EKATERINBURG, 14 January. /TASS/. Pumori-Sport , a Pumori Corporation company, has designed and began production of modern unique machines for power training and winter sports. Pilot lots were put on the market at the start of the year, noted the Corporation's press service.
Spring power machines
Machines where load is controlled by adding or removing plates are very widespread. The weight of such a machine may amount to 300 kg, which makes it difficult to move even within a gym, and the price, especially of big-brand ones, is very high.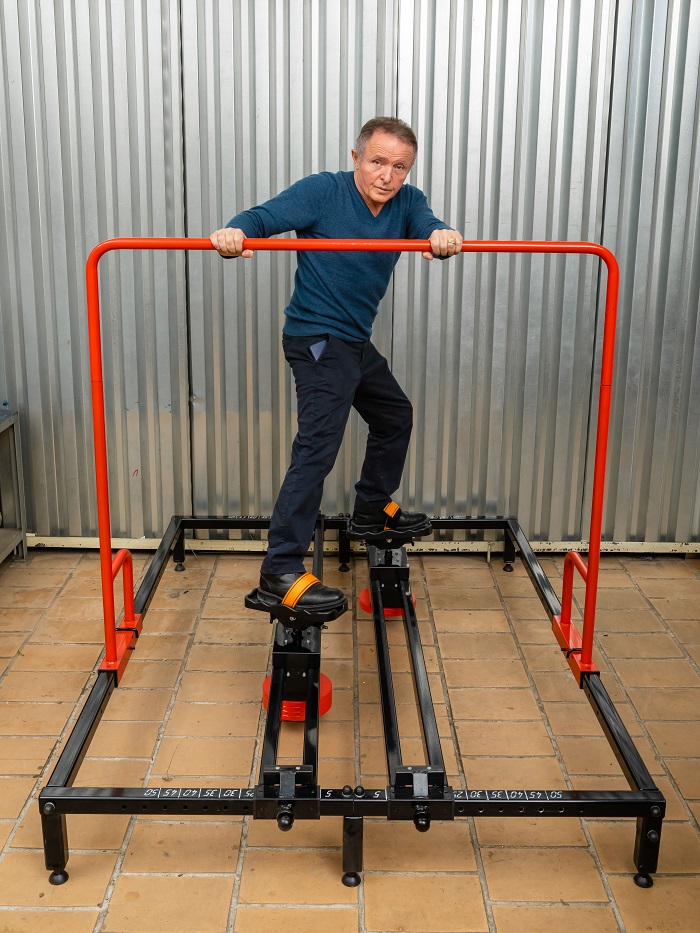 The inventor Vladimir Kolmakov, who devoted 40 years of his life to sport, decided to replace plates with springs. This reduces the weight of the machine almost by a factor of 5 — down to 70 kg, without loss of functionality, efficiency, loads and structural strength. Besides, using springs makes control of the load for the trainee more accurate and easy, says the press service.
"Using training machines should be, first of all, accessible and aimed at strengthening people's health. Spring machines are sure to be less expensive and protect trainees from injuries, since the load at the beginning of the exercise is less than at the end," Mr. Kolmakov is quoted as saying. In prospect the corporation plans to produce training machines for all basic human muscles using this principle.
Winter sports machines (antigravity trainers)
The ranges of machines for training in figure skating, skiing, biathlon, ice hockey, short-track and other winter sports is historically limited. Until now, there have been no trainers simulating, for example, complex skating or skiing According to the corporation's press service, the machines invented by Grigorii Petrosian will be very important in rehabilitation of sportspeople and treatment of patients with complicated, serious diseases, such as cerebral palsy a. o.
In cooperation with Pumori, the inventor Grigorii Petrosian offered and realized a concept of a design providing load for all leg muscles. Notably, additional weights enable trainees to experience, in just 15 minutes, a load equal to a 20 km ski run. "The training machines developed and manufactured by Pumori-Sport and the talented inventor will enable winter sports practitioners to exercise efficiently all the year round," says the corporation's spokesperson.
Collaboration of inventors and the corporation
According to Pumori Corporation's Deputy General Director Shamil Altiapov, Pumori-Sport rendered assistance to the inventors in what regards detailed design, drafting, and manufacture of the products. Several machines have been produced and are being tested in professional sport clubs.
"All member companies of our corporation are innovation-targeted: in engineering, metalworking equipment, tooling. In the production of sport training machines, as well. We are constantly on the lookout for new things. We are open to any inventors, and to their ideas on improving the designs and introducing new concepts in trainers and new designs of sport equipment. You are welcome to phone or come, we'll talk it over, and if your idea is worth it, we'll help to bring it to realization. In it we see the contribution of our corporation's companies to the health of the nation," said Mr. Altiapov.
According to the press service, those who wish to purchase new machines can address Pumori-Sport.