Pumori Corporation invites you to the Metalloobrabotka Fair
23 April 2019
Pumori Corporation invites this year's Metalloobrabotka Exhibition guests to visit its corporate stand. The Metalloobrabotka 2019 international trade show will take place in Moscow's Krasnaya Presnya Expocentre on 27–31 May.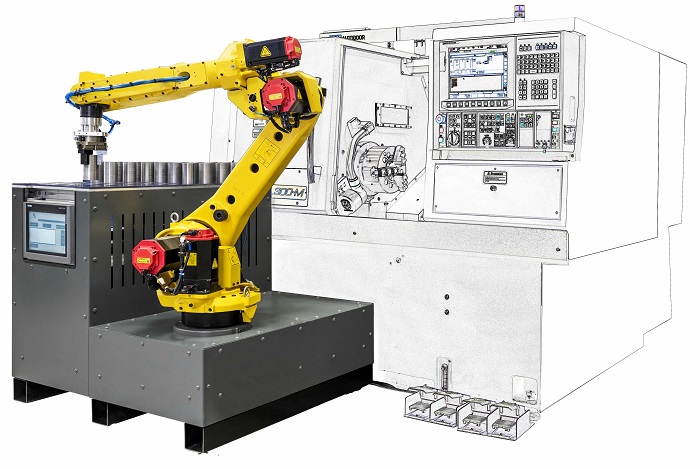 Special attention is being paid to the Corporation's own automation solutions. One is a Russian-made OKUMA-PUMORI CNC lathe presented in conjunction with a robot workcell integrating a GENOS L300M turning centre, a six-axis FANUC robot, and a Mitutoyo Crysta-Apex S coordinate measuring machine.
Another exhibit is an automated workcell with loading/unloading and inspection of machined parts on an LT200 lathe (Russian-Indian co-production) with the Fanuc 0i TF D CNC system.
One more automation solution is PUMORI ROBOTICS, a robotic system for automation of loading/unloading of pieces before and after machining. The system brings down idle time, causing an increase in the output of parts and, consequently, a decrease in the production costs.
As usual, the Corporation will present PUMORI complex clamping tools designed and manufactured in-house, including such unique products as the boring head with digital readout and remote control and the Pyramid external measuring device.
On Pumori's stand the visitors of the exhibition will have an opportunity to see a wide range of metalworking and preproduction equipment as well as tools of such leading world brands as Okuma, ACE Micromatic, Iscar, M. A. Ford, Pegas-Gonda, Accustrip a. o.
The corporate stand will be 3D50 in Pavilion 3.
Address of the exhibition: Krasnopresnenskaya Naberezhnaya, 14, Expocentre, Moscow, 123100, Russia.
Visiting hours:
27–30 May from 10 a.m. to 6 p.m.
31 May from 10 a.m. to 4 p.m.