Pumori presents its expertise in the Innoprom Fair
19 July 2018
Pumori Corporation again took part in the international Innoprom exhibition, which was held in the Ekaterinburg EXPO exhibition centre on 9–12 July.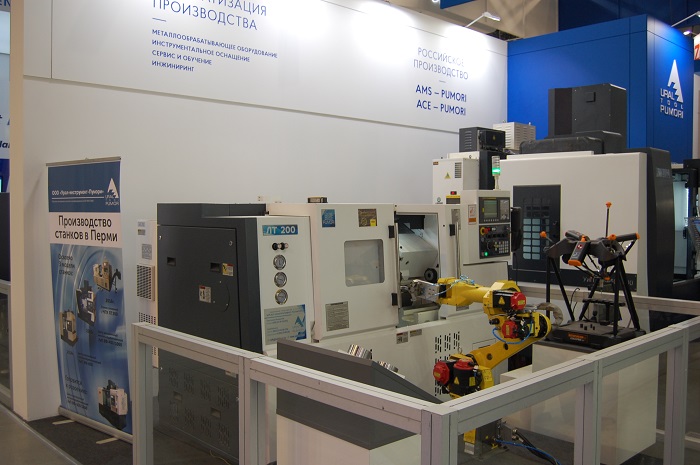 This year the exhibition displayed further development. According to Russian Minister of Industry and Trade Denis Manturov,
"The exhibition part of the fair is filled by over 600 international companies; the amount of automated and robotic solutions has doubled since last year. The share of professional audience has risen to 76%. The fair set a record in the number of visitors with almost 50 thousand people in four days."
Among others, Pumori Corporation showed the Genos L-300M CNC lathe of Okuma-Pumori coproduction; the machine does turning as well as other operations. The machine had additional production equipment and a robot. The coproduction programs were also represented by machines jointly made by Pumori and ACE Micromatic Group from India, the country's largest machine-tool maker, with which Pumori has been cooperating for over ten years. These machines included the UiP VF-450 vertical milling centre and the LT200 lathe designed for full circle turning. All those machines are successfully used in various industries in Russia.
The booth displayed PUMORI clamping tools designed and manufactured in the Corporation, potentialities of tool management, and engineering solutions of Pumori-Engineering Invest, a member company of the Corporation.