Meeting point: Metalloobrabotka
24 April 2023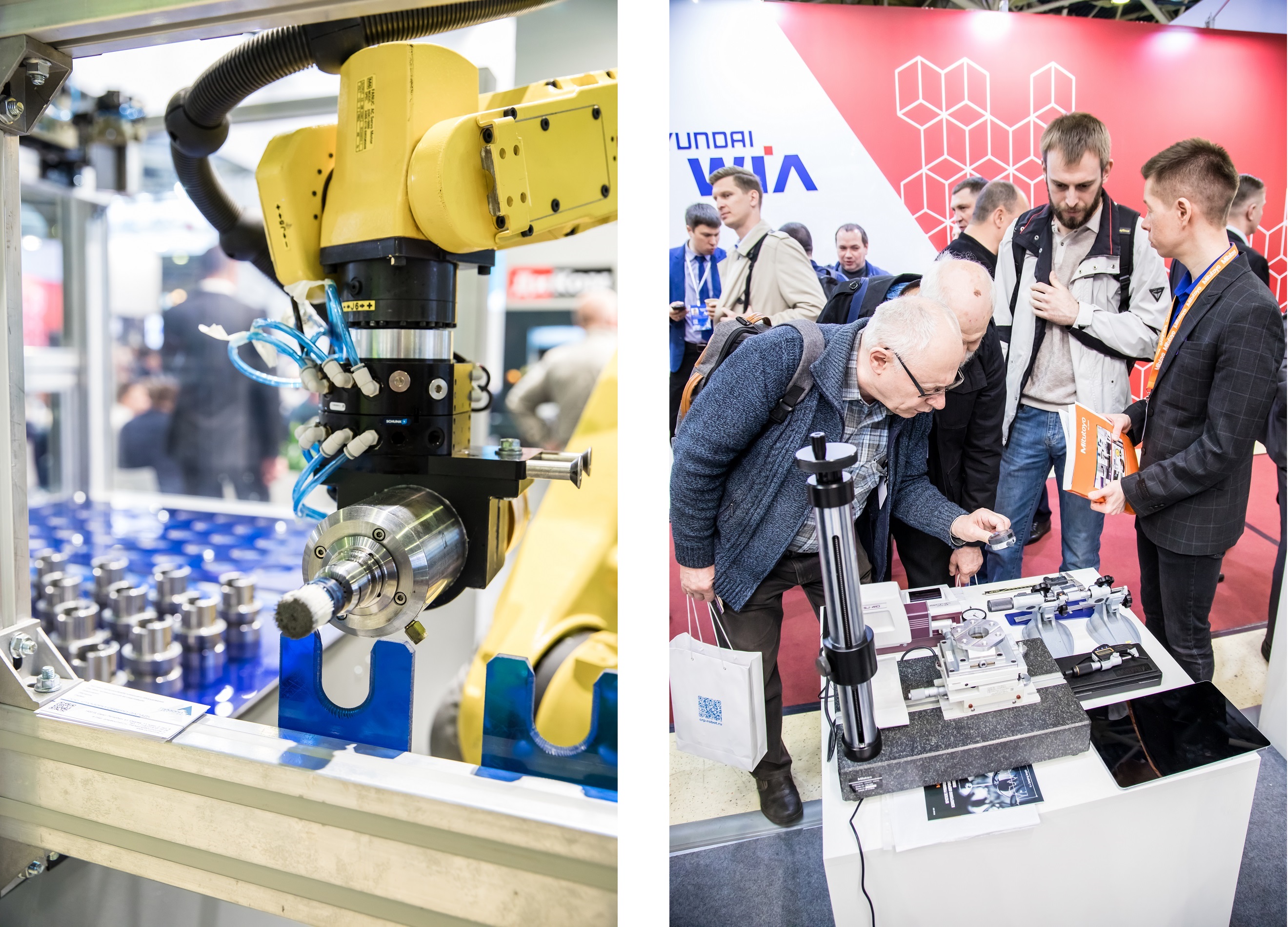 Pumori Corporation invites this year's Metalloobrabotka Exhibition guests to visit its corporate stand. The Metalloobrabotka 2023 international trade show will take place in Moscow's Krasnaya Presnya Expocentre on 22–26 May (Pavilion 2, Hall 2, Stand C10, D10). Pumori will present its own products and recent developments of its partners.
New PUMORI clamping tools:
BFE447 and BFE555 short finish boring heads
В261 hydraulic chuck for CNC milling machines
Long vibration-proof shank
Rightful place will be taken by the engineering capabilities of Pumori companies, such as solutions in the field of technological engineering and systemic digitalization for modern production, specifically with the Dispatcher monitoring system (Russia).
For 20 years, Pumori has been developing, designing, and producing robotic solutions, using best proven technologies not depending on any specific brand of the manufacturing equipment. Visitors will see a Pumori Robotics product for grinding, polishing, scraping and other metalworking operations.
Some other exhibits of the Pumori stand:
LT‑200 series lathe: the most popular machinery for components in a wide range of sizes and materials; since 2014, assembled in Russia in partnership with Ace Micromatic Group.
540V series vertical milling centre (India), a compact, high-precision machining centre with an operator-friendly design providing a convenient access to the operating area. Ideal for dies and moulds.
Headman Т65‑750 turning centre, designed and manufactured in China. It has a servohydraulic turret for 12 tool stations, including power tools. Visitors will watch real machining revealing the unique performance properties of the equipment.
The DNR TGH‑B‑450 high-precision surface grinding machine (Turkey) provides surface, traverse, and plunge-feed grinding with maximum accuracy.
Metal-cutting tools (MION, KZTS, Schwarz).
Fitter's tools for fitting up the turning, milling, and grinding machines sold by Pumori.
Automated storage system (lift-type), made in Russia. Saves up to 80% storage area and follows the "goods-to-person" principle.
So then, see you in Metalloobrabotka. We look forward to seeing you at our stand 22C10, 22D10.