Pumori and Ace Micromatic: time-honored Russian–Indian partnership
05 December 2022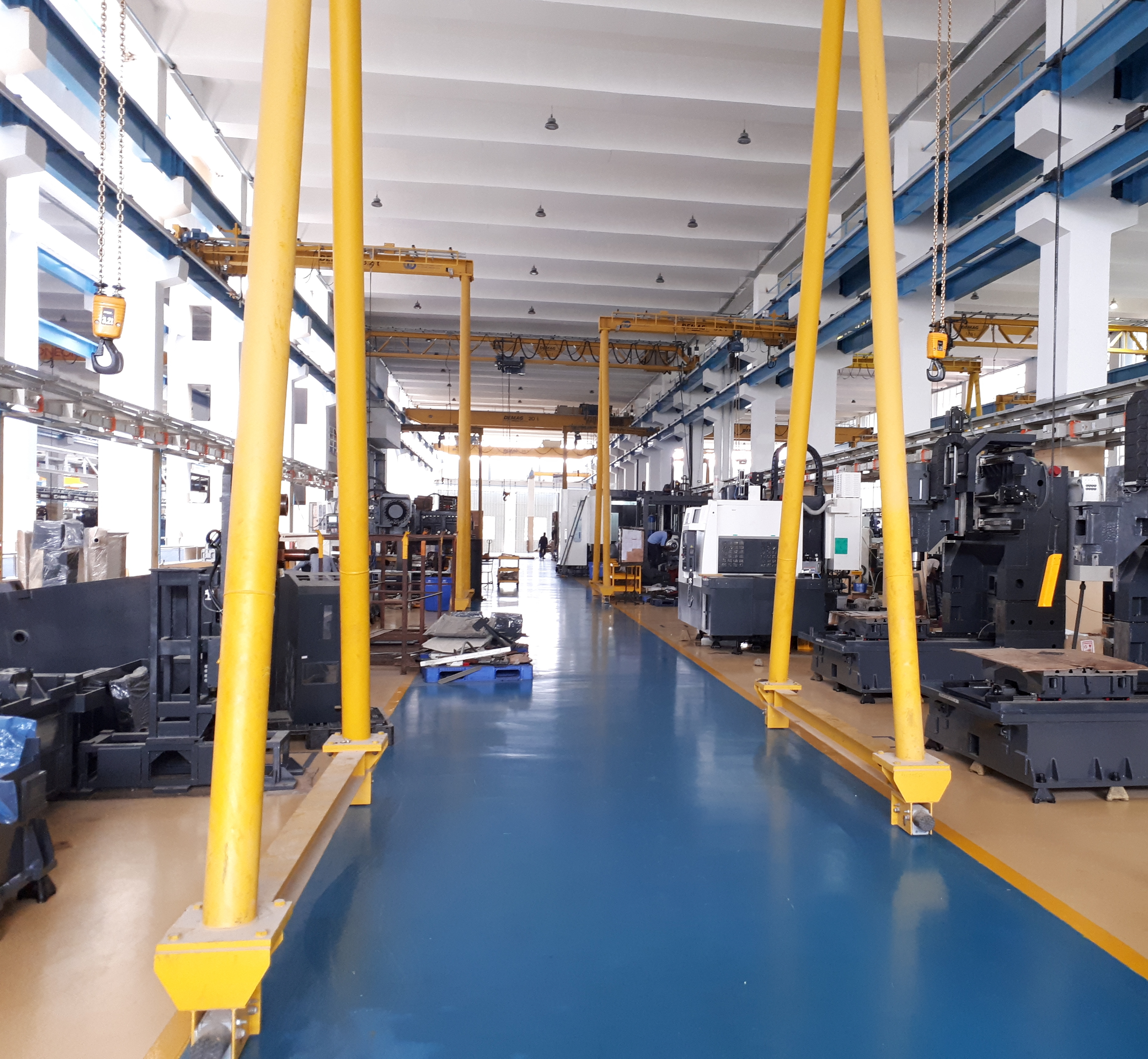 This year has seen the 15th anniversary of cooperation between Pumori and Ace Micromatic Group, machine-tool manufacturer from India. In 2007, Ural-Tool-Pumori concluded a cooperation agreement with ACE, AMS, and Electronica.
During these years, the Pumori companies have sold several hundreds of Indian machine tools, and in 2014, Ural-Tool-Pumori launched assembly of some models especially popular in Russia.
Ace Micromatic Group includes seven companies, which have been in the market for over fifty years and have accumulated a wealth of experience in machine production.
Ace Designers (staff, over 500) produces CNC turning centres. Ace machine tools have not only played a vital role in the Indian industrial renaissance, but have become firmly established globally as well, finding market and acceptance in Europe, USA, South America, Middle East, China, South-East Asia, Japan, and Australia.
Ace Manufacturing Systems turns out CNC milling and drill/tap centres. It also provides automation around its machining centres.
Micromatic Grinding Technologies is a manufacturer of grinding machinery, leading the Indian market with almost 50%.
AmiT delivers the TPM‑Trak family of products enabling companies to use real-time data in their shopfloors:
• on the work of machine tools;
• on all parts and components manufactured in the workshop;
and helping:
• to increase productivity;
• to ensure strict adherence to established processes;
• to monitor the condition of each machine tool and prevent breakages and shutdowns on a timely basis.
Micromatic Machine Tools is the sole marketing and service wing of Ace Micromatic Group, working not only in India, but also in China, Germany and Switzerland. It has eight Technology Centres and 60+ offices across the globe. The company has gradually formed strategic relationships with leaders in such domains as coolants, cutting tools, power conditioners, capacity management tool, who are today "Eco System partners" of Ace Micromatic.
Micromatic 360 specializes in aftersale services. But its scope of activities is wider: it helps the customers to optimize the operation of its machine tools so as to get the best value out of them, simplify the machining processes, and increase the confidence toward achieving their production goals with the machinery. In fact, the company's highly skilled specialists in warranty and postwarranty servicing offer comprehensive solutions.
Auto CNC provides contract manufacture of metal, plastic, and composite parts and assemblies with expertise in medical equipment and machine-tool industry.
Ace Micromatic's machine tools account for half of the machine-producing sector in India; they are also popular in Europe, Asia, and the US. The group has an installed base of more than 55 000 machines in India and across the world.
The vision of Ace Micromatic Group is to be in the Top 25 Global Machine-Tool Enterprises by 2025.