Working blades are the heart of the turbine
30 November 2018
Regions of Russia" magazine, November 2018
---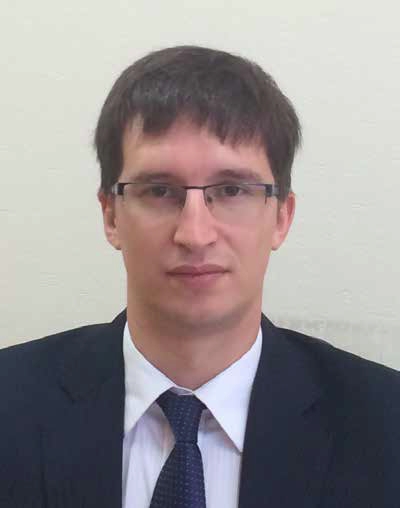 Pumori-Energy is a leading Russian manufacturer of blades and vanes for steam and gas turbines, and of other high-tech products. Pumori Energy Director Iurii IAMPOLSKII told the magazine about the achievements and future prospects of the company.
Pumori-Energy was established in 2001 and is a member of Pumori Corporation. During the 17 years of operation, the company has proved itself as a reliable and responsible partner. Yearly, it manufactures up to 40 000 blades and vanes for steam and gas turbines and compressors. Its regular customers include Power Machines, The Ural Turbine Works, Dalenergomash, factories of EuroChem Group, Uralchem, as well as servicing companies and power plants in various regions of Russia.
For over 17 years, Pumori-Energy has been producing blades and vanes for steam turbines of 6 to 1000 MW and gas turbines of 3 to 25 MW. Also, it manufactures blading for turbines and compressors of turbine plants used in chemical and metallurgical factories.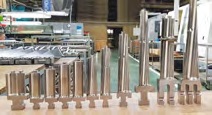 Working blades are the heart of the turbine, one of its most critical elements. They are exposed to high temperatures, corrosion, dynamic and temperature stresses, and extremely exacting requirements are made on their reliability. Breakdown of a blade entails the turbine's immediate stoppage or failure; and in severe cases, partial or sometimes complete destruction. Therefore, they should meet very strict quality criteria and can be manufactured only with high-accuracy equipment.
Pumori-Energy production is equipped with modern machining centres and advanced measuring equipment. Blades and vanes are machined on Okuma's (Japan) and C.B. Ferrari's (Italy) 4- and 5-axis milling machines with carbide tools made by the world's leading manufacturers.
Quality is checked with DEA (Italy) high-precision coordinate measuring machines. The production uses an additional checking system ensuring a high measuring accuracy and analysis of possible profile deviations (both on the computer screen and with a table of deviations generated by software). It consists of partial measuring of rough and finished dimensions of blades directly in machining centres and of measuring all necessary dimensions on coordinate measuring machines with PS-DMIS software outside the machining centres.
In September 2018, Bureau Veritas Certification Rus recertified the Quality Management System of Pumori-Energy for compliance with the requirements of the International Standard ISO 9001:2015.
Every year, the company expands, on a planned basis, the range of its products. For instance, recently Pumori-Energy mastered manufacture of blades and vanes for compressors of gas turbines GTN-6, GTK-10-4, GTN-25, GTU-8, and turbines, operating at chemical and metallurgical works. One of the recent achievements is the beginning of production of gas turbine blades of alloys with 65 and 77% of nickel, of the VT-8 titanium, and of duralumin.
"The company's medium-term plans include increasing the output by two and a half times to reach 100 thousand blades/vanes; launching manufacture of new types as well as of foreign-made blades/vanes as part of the import substitution programs. We believe that we will soon achieve that target. Besides, our development strategy for the next five years envisages expansion of the company's representation in foreign markets", said Pumori Energy Director Iurii Iampolskii.
Pumori-Energy Ltd
Frunze St, 35 a, Ekaterinburg, Russia
Tel/Fax: (343) 365-92-64, 251-99-39
E-mail: pen@pumori.ru
http://www.pumori-energy.ru